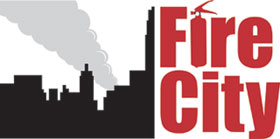 Faq's

Sales

For all enquiries relating to sales, quotes, wholesale, quantity discount and bulk buy, please contact us on enquiries@firecity.co.uk

Do you produce a catalogue?

We don't produce a catalogue. All products that we hold in stock are on the website and PDF datasheets are available. If you need these or if you require other information, please send an e mail to sales@firecity.co.uk

Where is my delivery?

We aim to deliver the next working day after your order is placed, provided it is placed before 2-00pm daily. However, our terms and conditions allow us to deliver within 3 working days from the time of order placement.

When the goods are despatched from our warehouse, you will receive an email containing a copy of your order. If you do not receive this or you would like an ETA on your delivery, then please feel free to email enquiries@firecity.co.uk

How will my goods be delivered?

Our couriers collect daily from our warehouse and will deliver within 3 working days to your premises. Larger orders may be delivered by our pallet carrier, in which case you should be prepared to have a forklift available to unload the pallet.

I require an early or timed delivery?

We offer a timed delivery service option at an additional charge. Please select the appropriate delivery option when you get to the basket page of your order.

Products

For enquiries relating to product specifications, datasheets, COSHH sheets, ADR, IMCO Approvals, DG (Dangerous Goods Note), UN Number, TRAM Card, Product certification, please contact us on enquiries@firecity.co.uk

What approvals should my fire extinguishers carry?

Fire extinguishers anywhere in Europe (including the UK) need to meet a minimum approval of EN3. Some insurers may request BSEN3 approval but legally the minimum is EN3.

What is EN3?

EN3 is the European standard for fire extinguishers. This standard covers how extinguishers are made, the components used and how they are tested. It is an approval which ensures that the manufacturer follows strict quality management systems and guarantees product quality and consistency.

What is BS EN3?

The only difference between EN3 and BSEN3 is the test body that tests the product. EN3 can be tested by any laboratory worldwide that has approval and certification to test extinguishers to EN3. Some of these test houses include, MPA Dresdner, TUV, SPA and many more.

BSEN3 is exactly the same approval as EN3 but BSEN3 must be tested by one of the British Test houses either LPCB or BSI.

There is no legal requirement for a UK company to have a BSEN3 extinguisher over an EN3 extinguisher because they are both tested to the same approval just by different test houses.

How do I know that your products meet relevant approvals?

All the products that we sell meet the minimum approval required in their specific class. On each product page, it will say which approvals the product meets if it is required by law to meet an approval.

I require a datasheet or COSSH Sheets?

Our product datasheets & COSSH sheets are regularly updated and most sheets are available for download on the products pages. If you are unable to find the sheet that you are looking for please email enquiries@firecity.co.uk

What does the warning UN1044 mean?

In relation to Fire Extinguishers the number UN1044 is a warning of "dangerous goods" because of compressed gas. However it has many exemptions.

Are Fire Extinguishers classed as Hazardous or Dangerous for Transport?

Fire extinguishers carry a UN number UN1044 which refers to compressed gas. Fire extinguishers are safe to transport on roads in Europe without a TREM Card or Dangerous Goods Note. Fire extinguishers are exempt from ADR legislation provided that the extinguisher is in a rigid cardboard box, has a safety pin inserted and provided that a person can't get to discharge them easily.

What is CE mark?

CE mark is an approval which all products sold in Europe should conform to. CE means European Conformity and is not recognised as a sign of quality but as a sign of safety of the product.

What is the Kitemark?

The kitemark is a trade mark owned by BSI (British Standards Institute) so when a fire extinguisher or any other product is tested by BSI and approved to the EN3 standard, BSI will issue a test certificate to BSEN3 and issue the product with a kitemark.

Late Delivery?

Once your order is despatched, we will send you an email. If you did not receive a confirmation email from us, please email enquiries@firecity.co.uk

Faults

If you have experienced a fault with our products, please complete the returns form and email us immediately on customerservice@firecity.co.uk

Damaged products

If you receive goods that are damaged, you must advise us either by telephone or email within 48 hours of delivery. We will look into your complaint and revert within 24 hours.

General Enquiries

If you have any enquiries, please have a look at our FAQ's. If you are unable to find the advice you need, please email us at enquiries@firecity.co.uk

If you have a query about a product, go to the product you wish to find out more about and click the tab FAQ's and fill in your query. We will reply as quickly as possible.