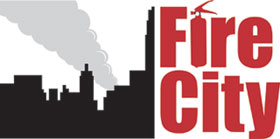 Terms and Conditions

Explanation & Definitions

Any words here below referring to us, we, ours means the supplier Fire City and any words here below referring to you, yours or yourself means The Purchaser who is defined as the person or company (whichever is most relevant) making the transaction.

Assignment

The contract is personal to you and or your company and may not be assigned or otherwise transferred without our written consent.

Misrepresentation Act

While concerted efforts are made to maintain and develop accurate Information and technical data contained on-line, in catalogues and technical publications the information and data is provided for guidance purposes only and we will not be held responsible or liable for any anomalies, mistakes and/or wrong interpretations of such information or data. Our staff receive considerable on going training and are available through the contact us centre to provide you with the best advice to their knowledge but the advice and recommendations that we provide are free of charge and are provided under an act of goodwill. We will not be held responsible or liable for any verbal or written representations or advice provided by our site, staff or any other means from Fire City to the purchaser.

Acceptance of Order

Fire City is not legally required or obliged to accept any order. If your order was placed and paid for in advance and we choose not to accept the order for any reason then we will arrange an immediate refund in full.

All orders accepted are subject to our terms and conditions.

Product & Information Alterations

We hold a suitable stock level of all products on our site. However, we reserve the right to substitute a product for or to withdraw or recall a product without notice or liability. This also means that we reserve the right to substitute goods within your order for goods of an equivalent or superior standard. This does not affect your consumer rights in any way. Should you not wish to accept the substituted goods then please return to us within 7 days of receipt, in line with our Return's Policy. You should follow the contact us section of www.firecity.co.uk/contactus/returns in order to arrange this. Costs of the return due to a product substitution will be refunded to you in full.

Returns Policy and Cancellations

We supply all goods to the highest standard and quality. All products are quality inspected on arrival at our distribution centre and then checked again prior to despatch. In the unlikely event that you are not satisfied with your purchase, we will accept returns, provided they are made within 7 days of the delivery date. If we feel that the reason for the return is unjustified or not due to any part of the product or service provided by us the we reserve the right to charge a restocking fee of up to 20% of the nett order value.

You must ensure the goods are properly and adequately packaged and prepared for collection. We will refund you the full amount less any restocking fee within 7 days of receiving the goods, subject to satisfactory inspection and the goods being returned 'as new' and in re-sellable condition. You will be liable for any damage to the goods, however caused, and we will withhold the amount that we deem necessary from the potential refund amount.

If you wish to return any items you must notify us by email to sales@firecity.co.uk within 7 days of receipt. Used items can only be returned if they are found to be faulty. The customer will bear the cost of the return unless the item is replaced or refunded.

Delivery and Risk

The Fire City website only caters for sales with deliveries within the United Kingdom mainland. However, this is not an exclusive list of our delivery potential. This is just the delivery remit allocated to the specified cost on the website. We will happily deliver worldwide at additional cost and it is requested that you contact us through the contact us section of our website. Delivery will be to your invoice address unless specifically requested otherwise. A standard charge will be applied for delivery regardless of size, value or location. The delivery charge will be notified at point of sale and we reserve the right to alter the charge, if necessary. You will be notified of the changes to the charge prior to despatch.

Delivery will be made by the most suitable means deemed by us at the time of sale. The responsibility for the goods is transferred to the purchaser once the goods have been dispatched from our or our supplier's premises and it as this time the full financial liability for the order is transferred to the purchaser. All delivery shortages, non deliveries, claims, damages and discrepancies must be notified to us within 48 hours of delivery in order for us to make a consideration of replacement. We will not be liable for any loss or damage to the products returned unless we agree to repair or replace them under warranty.

We will not be held liable for any damage to property or consequential loss, e.g. loss of product, loss of profit, loss of goods which arises by defects or delays in delivery of products irrespective of the cause, including faulty manufacture.

Disclaimers

We reserve the right to change, modify, remove or substitute without notice any information shown or advertised by us anywhere on any medium. Prices and availability are subject to change without notice to the extent permitted by law. We will not be liable for direct, indirect or consequential loss or damage arising out of the services or products sold from or referred to in this web site, or from the use or inability to use any of the information contained or accessed from this web site.

We will not be liable for any loss or damage related to any business, such as loss of data, loss of profits, business interruption or any other indirect, special or consequential loss or damage caused. We will not be liable for any delay or failure to perform our respective obligations under this contract due to circumstances beyond our control. If any of these terms or disclaimers shall be unlawful, void or for any reason unenforceable then that provision shall be deemed severable and shall not affect the validity and enforceability of the remaining provisions.

Suitability of Products

The products that we supply meet the level of relevant approvals for sale in Europe and the UK. It is, however, your responsibility to check the requirements of your insurer prior to purchase and we will not be held liable for any cost or otherwise resulting from your failure to comply with your insurers requirements.

The information on this site is free of charge for users and for this reason we make no representation that any product or service referred to in this web site will be appropriate for your use. It is the responsibility of the purchaser to make sure that they have taken sufficient advice or have sufficient know how to ensure that the products you purchase are fit for your purpose. The information we provide are intended as guidelines only and you should take professional advice from a competent person as described in the European and British standards. It is also your responsibility to locate and maintain the equipment correctly in accordance with the law.

Warranty

Our warranty does not affect your statutory rights as a consumer.

Our products are guaranteed for a period of twelve (12) months from the date of delivery against defects in design, materials or workmanship but not against normal or extraordinary wear and ta. If there are any such defects then we shall, at our option and expense, repair or replace the defective products free of charge provided that the products have not become defective for any other reason not mentioned above, such as accidental damage or a failure to use or install them correctly.

Guarantee on fire extinguishers is a manufacturers guarantee for 5 years from the supply date provided that you have had the equipment serviced by an approved member of IFEDA, BAFE or The British Fire Consortium to BS5306 . Please note that service items such as safety pins, O rings, seals, refills etc are excluded from this guarantee. The guarantee is provided by the manufacturer thus it will the manufacturers ultimate and professional decision whether the product should be replaced, repaired at their expense or not.

Terms of Payment & Pricing

The price payable by you is the list price plus VAT and less any agreed discount in writing at the time of sale or dispatch. We are fully entitled to alter any prices and discounts without notice prior to despatch. Unless otherwise agreed in writing, the prices do not include VAT, insurance, carriage, packaging and administration costs which, where applicable will be added to the total amount due.

Prices are advertised "from", our website works out bulk discounts automatically. Therefore the different price breaks vary depending on the quantity ordered. Please note that the prices may differ between the "From" price and the actual unit price.

Payment of the Total Contract Price (plus VAT) is to be made with your order either by Credit Card or Debit Card. Your order will be confirmed by e-mail and the goods despatched once your preferred payment has been accepted and cleared. If, for whatever reason, goods are despatched to the Purchaser before full payment is received, the following conditions apply, without prejudice to any other rights or remedy available to us, we shall be entitled to (a) Cancel the contract or suspend any further deliveries to the Purchaser; (b) charge the Purchaser interest (both before and after any judgement) on the amount unpaid at the rate of 3% per annum above Barclays Bank rate from time to time until payment in full is made (a part of a month being treated as a full month for the purpose of calculating interest).

All transactions are to be paid for in UK Sterling currency.

Statutory Rights

Nothing in this Agreement shall affect the statutory rights of a consumer.